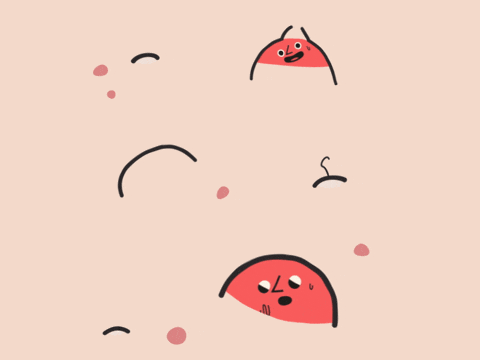 After years of dealing with hormonal breakouts, I finally found a product that targets pimples without making my skin more irritated. Cosrx Acne Pimple Master Patch
protects my pimples from dust and bacteria, which could cause inflammation and worsening it. The patch itself works to target the pimple since it contains acne-fighting ingredients, making it a purely concentrated patch to target the pimple without leaving a mess or easily rubbed off like your average spot treatments. It also helps to reduce scarring since it prevents me from having the urge from touching or popping it because I know the acne patch will take care of it.
I usually get a pack of 4 from Amazon and it will last me for a while. During my T.O.M (time of the month), I would always get a few pimples on my chin so these are live savers! After washing my face and applying skin products, I like to wait for a couple minutes for my skin to completely absorb the treatments in order to prevent the patch from slipping. Depending on the size of the pimple, I would apply a small, medium or large patch. You can sleep in them or have them on during the day. They are clear so not super noticeable. As someone who has been battling acne for the longest time, I must say this product brought an end to my spending sprees. Acne products are pricey, and it could be a waste of money if not effective, so you've been suffering from stubborn acne, give these a try!
Thank you for reading ^.^
♥♥♥Linh♥♥♥